Before I get started (and my mum kills me), I just wanted to let you know that this is what happens when you go shopping with me. Just kidding! Well, sort of. But this was the result of several shopping trips, few online sales AND a birthday over the past month. I'm not even sure that I'm capable of doing this much damage in one go (again, just kidding!) but it was all bought with my very own money, or lack there of. Also, this is a long one. You're definitely going to need a cup of tea. Without further ado - let's get on with it, shall we?
There are a couple of old favourites in the mix, here's looking at you Mary-Lou. If you don't know,
theBalm's
'Mary-Lou Manizer'
multi-purpose highlight is about as good as it gets. Whether you're using it on your cheeks, lids or anywhere else for that matter, it's going to give you the ultimate shimmer. The vintage packaging is unforgettable and I hear her sister's pretty good too. Then there's
The Porefessional
from
Benefit
, I mentioned this beauty staple in a recent
post
but it's honestly too good to not talk about.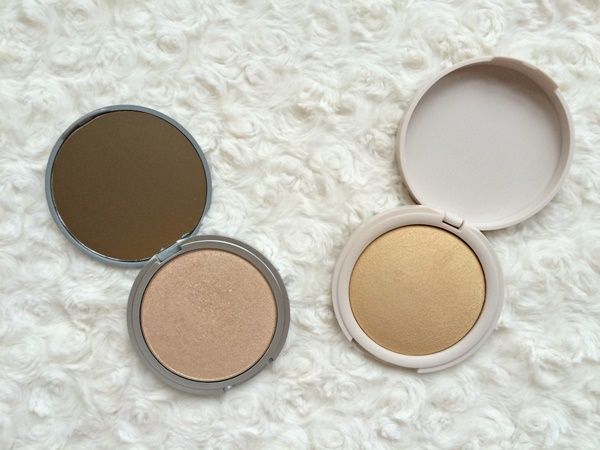 theBalm's Mary-Lou Manizer and Topshop's Highlighter in SUNBEAM
There's more highlighters where that came from. If there's one thing I can't resist, it's
Topshop
(who are currently throwing the phrase fifty percent off around, just FYI) but I've not really tried too much of their make up. This is one of their many highlighters in the shade '
SUNBEAM
', do I need to say more? And in the search for definition, I came across this little, black box from
Seventeen
. The
'Define & Conquer Contour Kit'
is literally the answer to all my prayers, at least it would be if I'd bought it in the right shade. Fair or medium? That is the question.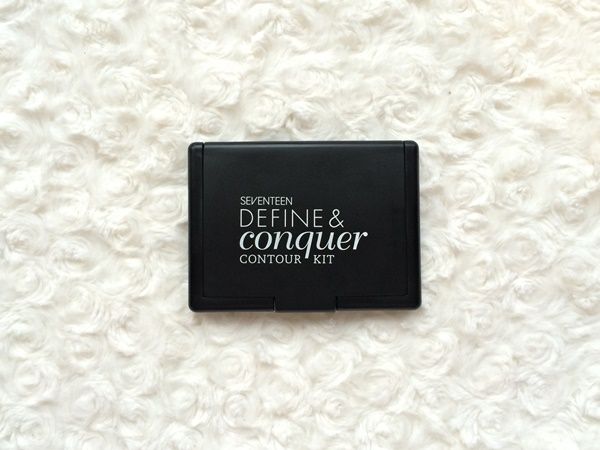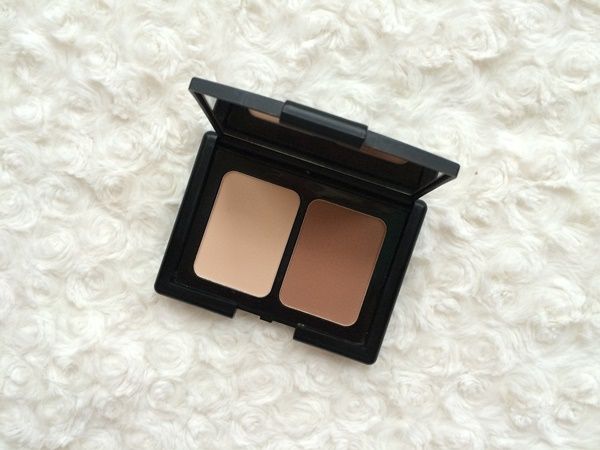 I also bought a shit load of nail polish.
Essie's
Blanc
is something I've been wanting to get my hands on ever since Kate brought it into my life (
gh0stparties
, if you don't know - get to know) and now it's finally mine and it's everything I ever hoped it would be. Also,
The Body Shop
. As seen on
Instagram
, I've recently collected Rosy Cheeks, Oh Petal, Berry Gorgeous and Crazy For Blue. They're so shiny and so pretty and oh, oh, oh. Amazing!
These gorgeous
'Blush by 3'
palettes from
Sleek
are every girl's dream. Pink Lemonade (left) contains two powder blushes and a cream blush in the shades Icing Sugar, Macaroon and Pink Mint (top to bottom) whereas Californ.I.A is all cream blushes in OC, The Surf and Newport Peach. This is the part where I have to talk about the
Real Techniques
Stippling Brush
, such a game changer when used with these blushes! Literally flawless application. The different shades are all amazing and so pigmented and it's great that you can mix them together however you like. (Have I mentioned that I've never used a cream blush before? So. Much. Excitement.)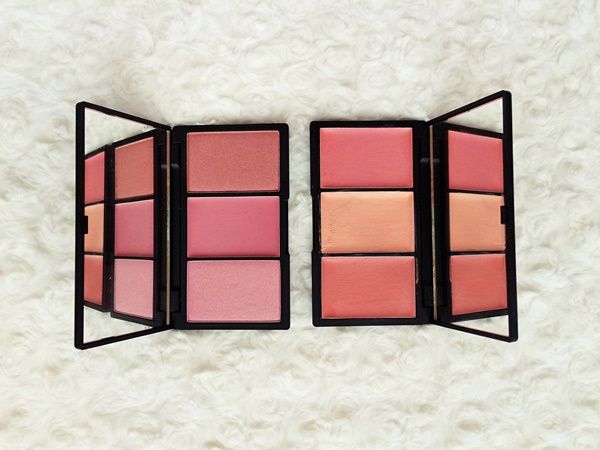 Sleek's Blush By 3 Palettes in Pink Lemonade and Californ.I.A
I've been loving
Soap & Glory
at the moment and really can't resist a good 3 for 2 so I ended up with their
Archery Brow Tint and Precision Shaping Pencil
(quite a mouthful) and
It's About Prime
which is an eyeshadow primer. I've seen lots of different version of the Archery pencil lately but this one's in 'Love Is Blonde' and it has a thin, felt tip on one end and a gel-like pencil on the other. It took quite a while to get used to but now I'm not sure I could be without it. It's About Prime comes in two colours, smokey or bright light - depending on your needs.
Apparently I've got a thing for palettes at the moment because this happened.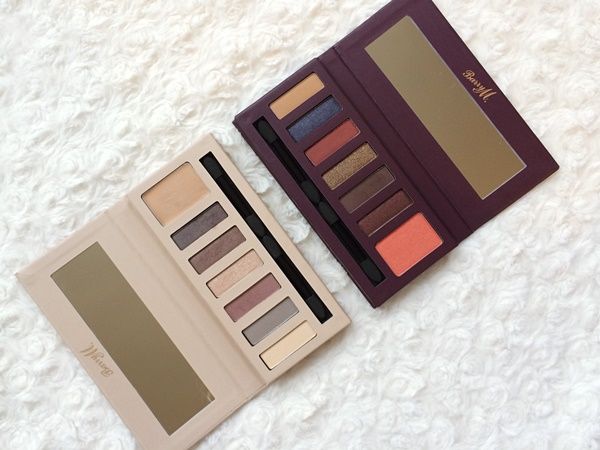 I've been using
Barry M's
nail varnish for years but never thought of trying out their eyeshadow - until I saw this beautiful collection, of course.
Natural Glow 2
comes with six eyeshadows, three matte and three shimmer as well as a primer. The soft, natural shades make this palette a daily essential, perfect for a subtle smokey eye. The
Starry Eyed
palette is a limited edition so I'd recommend getting your hands on it while you can. Again there's a mix of a matte and shimmer shades but the colours are much darker and more suitable to an evening look. Did I mention it came with a blush? These make me all kinds of happy, if like me you're just starting to experiment with eye makeup, these are a really affordable option.
I don't know if this offer is still available but when I bought these palettes they came with a free Barry M mascara. I picked up
SHOWGIRL
, going for extra volume rather than length. It was nothing to do with the pretty packaging, I swear. Other 'accidental' purchases include an
EOS
(that stands for evolution of smooth by the way, mind blown) lip balm which is quite frankly revolutionary. As well as a brand new
Bubblegum Lip Scrub
from
Lush
because my Popcorn one just wasn't cutting it anymore. Needless to say, it smells amazing.
What would one of my hauls be without a Topshop lipstick? Going into Autumn I thought this shade would look lovely and I'd appreciate if you ignored the fact that I have at least ten red lipsticks already. To be fair, Topshop do describe it as 'hot coral' and with a cute name like
Ditsy
, it would be rude not to.
If you've made it this far - THANK YOU! Hope you love everything as much as I do and definitely let me know if I've inspired any purchases! Also, it's my one year blog anniversary next month and I'm planning on a huge giveaway. Let me know what you'd like to win in the comments below and I might just make your dreams come true.