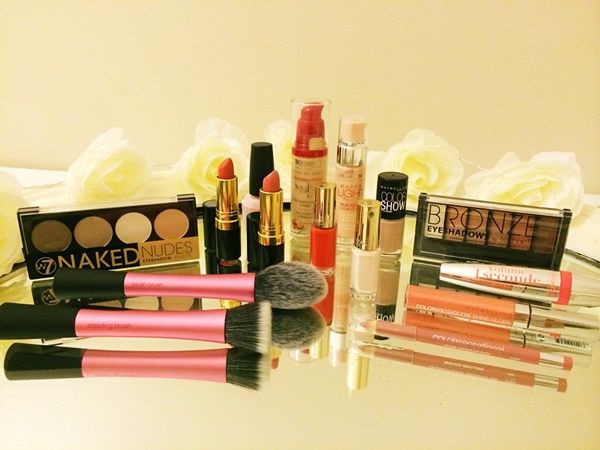 So, this happened. How do you introduce a haul? This is my secret shame? I can't pay my rent? My boyfriend hates me now? All of the above are wildly appropriate (or is it inappropriate?) but a girl's gotta do what a girl's gotta do.
I couldn't resist taking advantage of the sales and adding a couple more
Real Techniques
brushes to my ever expanding collection. Both the
stippling brush
and the
blush brush
come really highly recommended so I can't wait to give them a go. The eyeshadow palettes were £3.50 each from
Technic
, a budget brand stocked in
Peacocks
(a high street outlet). I also grabbed a pretty pink nail varnish that surprisingly didn't even have a name but looks great.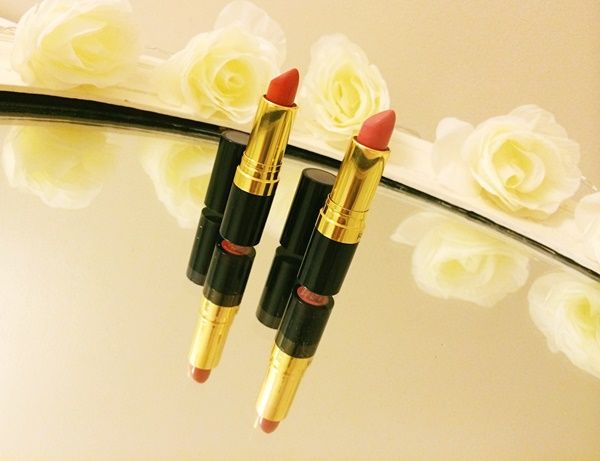 Lipsticks are something that I've always loved, of course I couldn't resist getting some gorgeous new ones. They're both from
Revlon's
Super Lustrous collection with a creme finish. This collection looks so much more high end than anything else on the high street, either that or I'm just obsessed with gold details.
Pink In The Afternoon
is the perfect day time shade whereas
Kiss Me Coral
is a lovely orange tinted red, my favourite colour for a night out at the moment. Speaking of lips, I've also picked up Maybelline's
Color Sensational Shine Gloss
in
Cashmere Rose
and the matching
lip liner
in
Sweet Pink.
I've been using
Bourjois'
Healthy Mix Serum
for a while now and whilst I've been loving it I thought I should give the
foundation
a try, I'll keep you posted on how it compares! The
Happy Light Luminous Serum Primer
is another one of Bourjois' fabulous ideas that I'm really excited about. I'm so into highlighters at the moment, especially when they're incorporated into a product. When there's a 3 for 2 on, it would be rude not to take advantage of it - hence the
Volume 1 Seconde Mascara
.
Again, my magpie tendencies can be held responsible. I've had one of these
Color Riche
polishes from
L'Oreal
before and absolutely loved it. Now I've picked up the shades
Sari Parisien
and
Peach Neglige
, both gorgeous colours which are right on trend at the moment. And because I have no self control I also picked up Maybelline's
Color Show
varnish in
Latte
. I think neutral colours are really lovely at the moment, particularly going into the winter months (I know right).
And with that - it's all over. What do you think of my purchases? I would love to hear any of your suggestions for must have products at the moment. Let me know in the comments below.