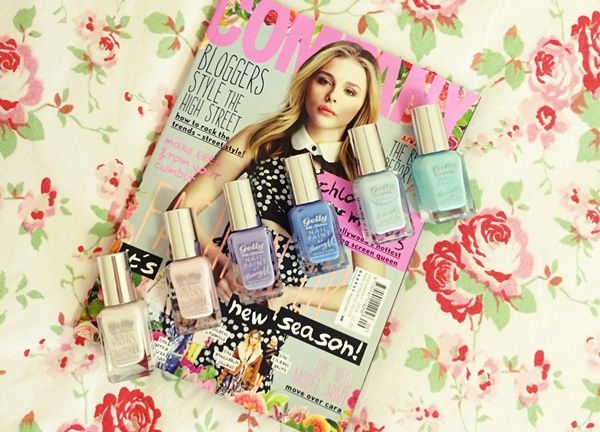 Coconut, Rose Hip, Prickly Pear, Blueberry, Huckleberry and Sugar Apple
When it comes to nail varnish, there is only Barry M - or at least, that's what I used to think. With a huge selection of gorgeous colours, it's definitely the most popular brand on the high street and by far the cheapest. I've sworn by them for years but that was before the Gelly Hi-Shine collection. Being a keen blogger/hoarder, of course, I had to have them all. The colours are perfect, even the pretty pastels are opaque after just one coat. The application is a different matter. Barry M polishes come with a very thin brush designed with precision in mind, unfortunately this brush is incompatible with the thicker formula of the Gelly Hi-Shine colours. It's very difficult to achieve a smooth and even application with these varnishes which is such a shame considering how gorgeous the colours are!
I recently purchased Barry M's
Coconut
after seeing its popularity amongst beauty bloggers. The colour is absolutely gorgeous but I've found that it really doesn't last very long. Bearing in mind that I'm using the varnish alongside an Essie base coat and a Seche Vite top coat - my manicure only lasts a day or two before beginning to chip. So far, no good.
What do you think of Barry M's Gelly Hi-Shine Nail Paints?